Photography © Kirk Richard Smith 2018
Choreographed by Jessica Lang and performed at the DeBartolo Performing Arts center in South Bend, Indiana. The beautiful piece presents Pergolesi's Stabat Mater through contemporary dance. The two singers are incorporated into the movement. They are characters who participate in the story both directly and indirectly. Learn more here: https://www.youtube.com/watch?v=wXXP-xuKz6A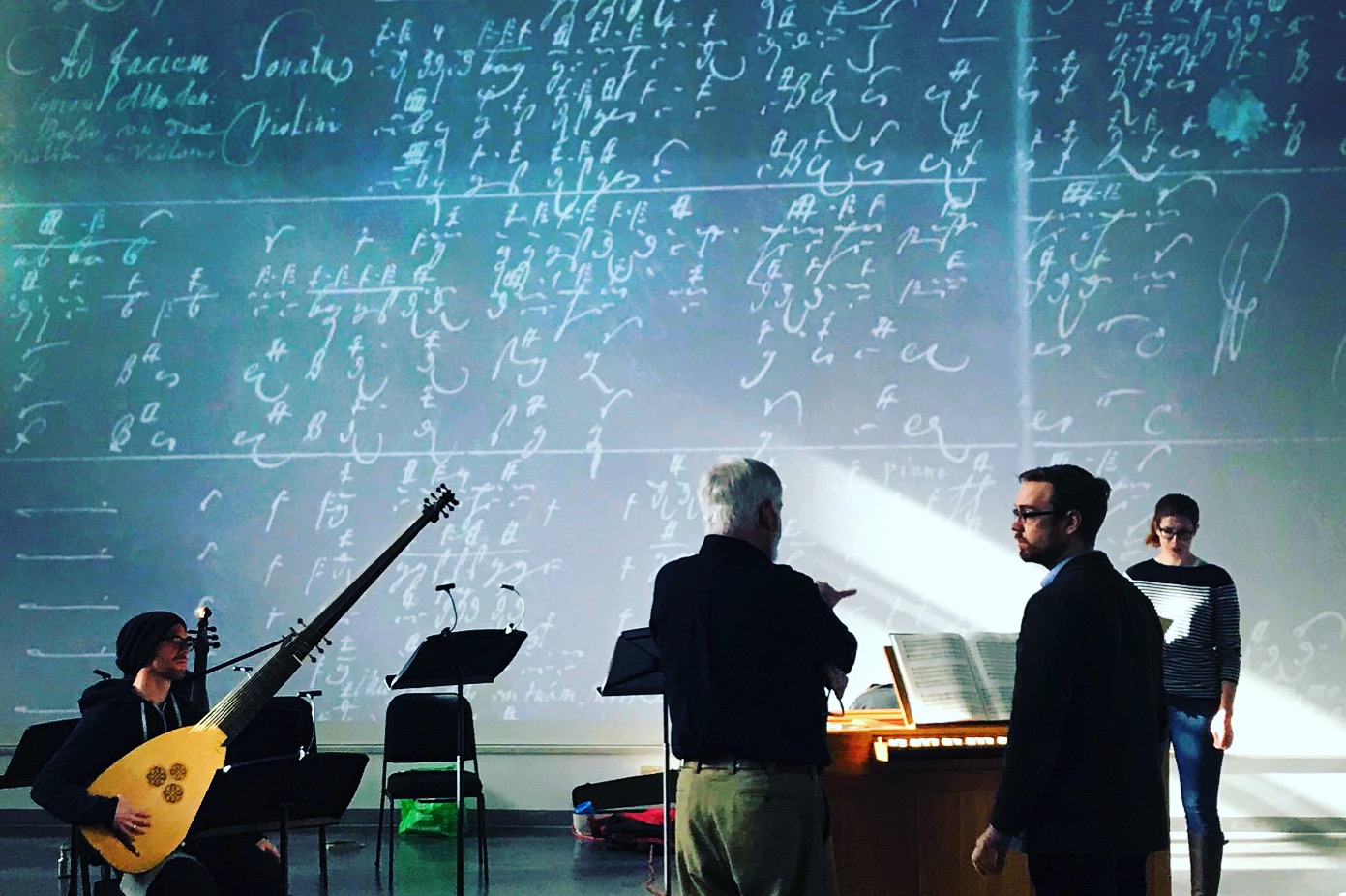 Buxtehude's Membra Jesu Nostri
Projections by Camilla Tassi
This concert was a visual journey through Buxtehude's masterpiece. Projections of the original manuscript, time lapse videos of light cascading through cathedral windows, and relevant art accompanied a historically informed performance. The visual media helps create a meditative atmosphere, contextualizing the music in both sacred and secular contexts.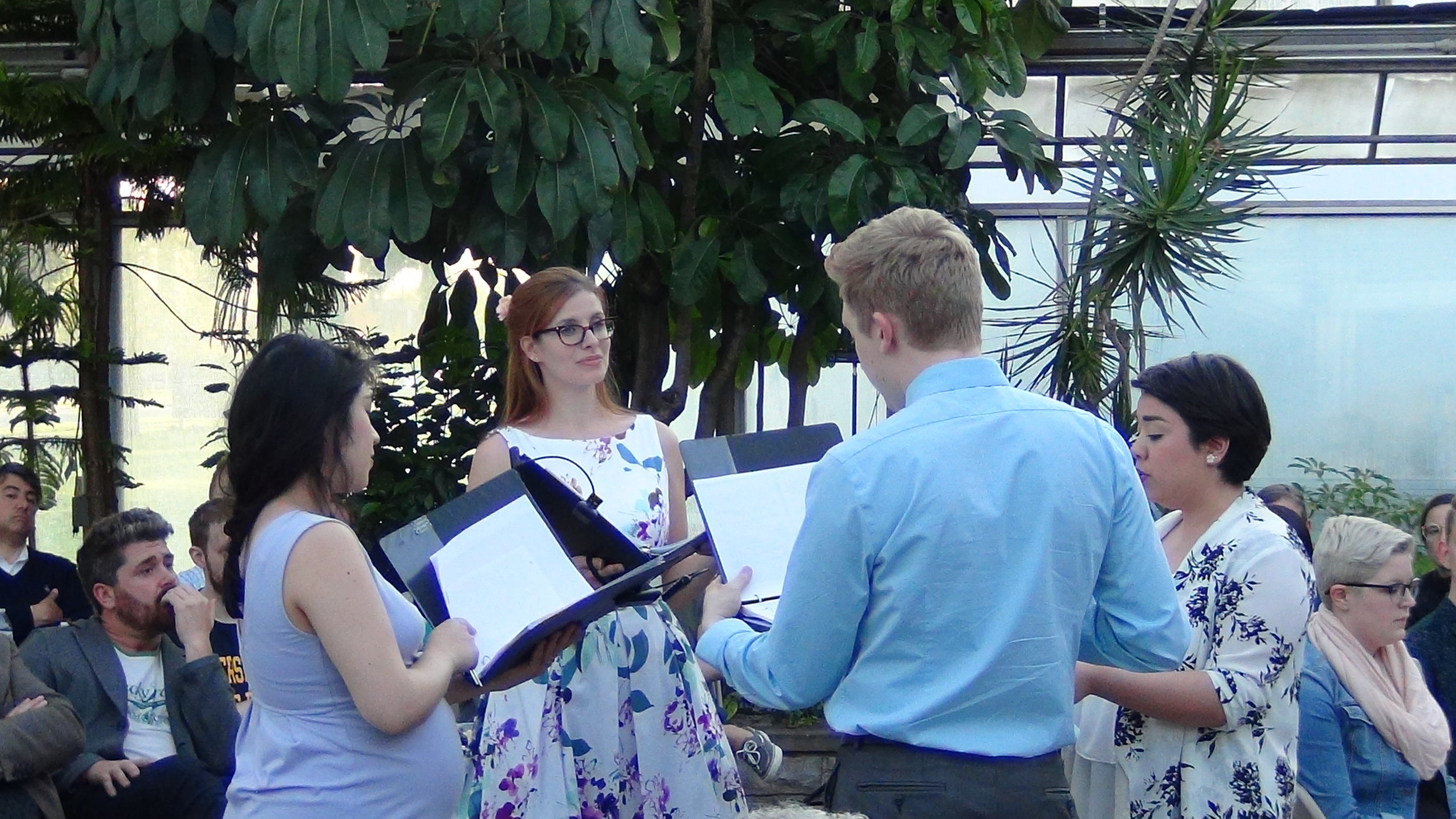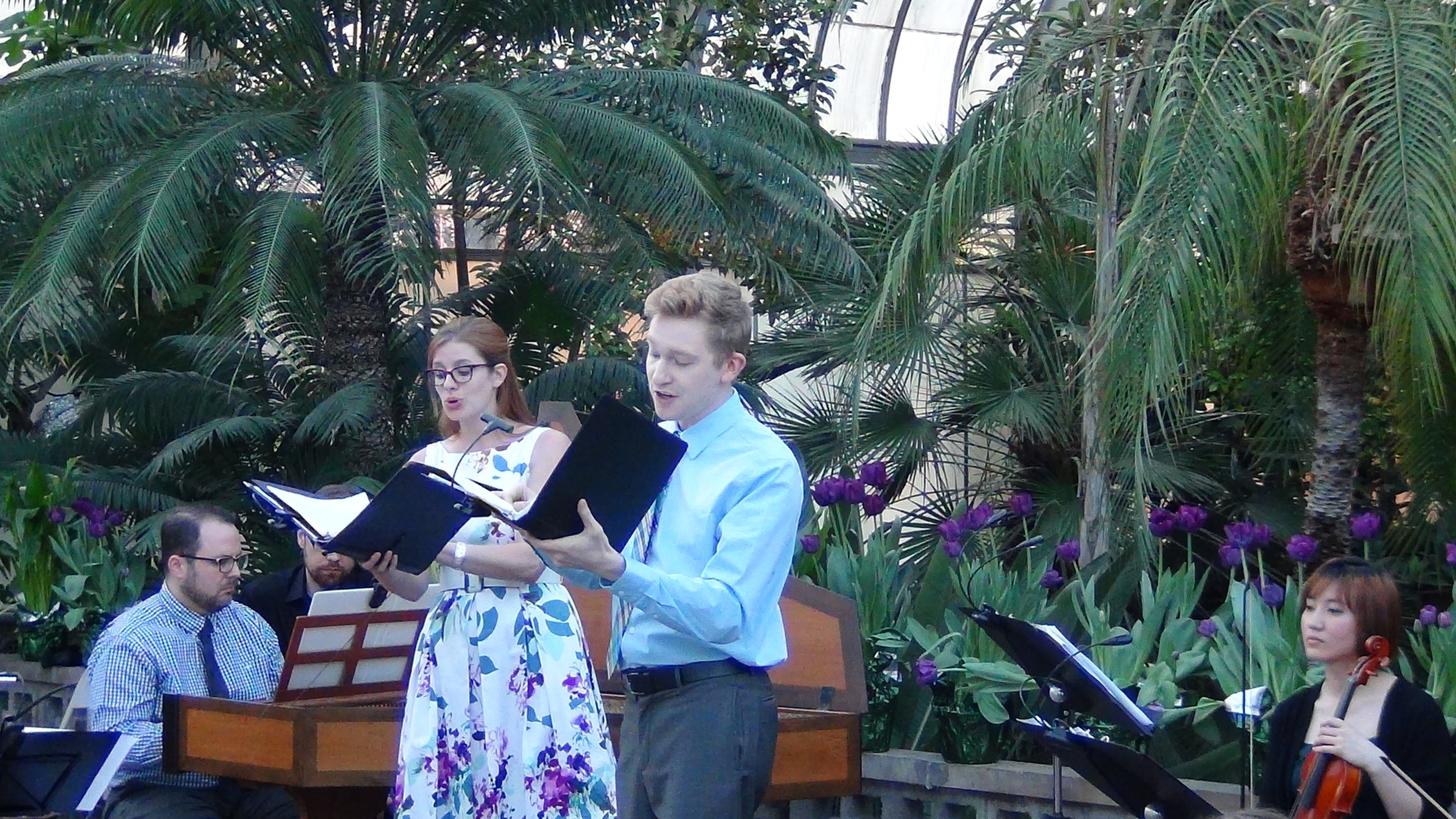 Music in the Potawatomi Conservatory of Plants
This concert sought to re-contextualize classical music into an unexpected place. The greenhouse provided a three-dimensional stage where the musicians performed music, both sacred and secular, from varied time periods and geographic locations. Lute songs by Henry Purcell were performed alongside gregorian chant, baroque opera arias, Irish traditional song, pop music, and medieval folk music. Children from the community recited poems from Shakespeare to John Muir. This benefit concert raised money for the St. Peter Claver Catholic Worker House in South Bend, Indiana.